About Animal Health Care Center
Animal Health Care Center is a full-service animal hospital that was established in 1994 by Dr. Ron Reupert. Dr. Reupert built a strong, reputable practice and since his retirement, Drs Brian Buchberger and Kerry Brekke have continued this tradition. We strive to provide the highest quality medical and surgical services for your pets. Our staff will always treat your pets as if they were our own. We know the Northwoods community is always growing so we welcome new clients and patients daily. Please call us to schedule your appointment today.
We offer a full suite of services including Preventive Care, Medical / Diagnostics, Surgery, Dentistry, Laser Therapy and Emergency / Urgent Care.
Our Team
We would like to introduce you to our team who will passionately care for you and your pet.
Dr. Kerry Brekke
Veterinarian / Owner
Dr. Kerry has been with AHCC since June 2011. Before returning to her hometown, Dr. Kerry attended the University of Madison for undergrad and veterinary school, where she also played collegiate softball. Go Badgers!
Dr. Kerry's life outside of work is just as busy as it is at the clinic. Her husband's family owns and operates a resort in Rhinelander and she also has 4 beautiful children, 3 dogs, and 2 cats. She also enjoys anything outdoors, especially running and cross country skiing. 
Dr. Kerry has been surrounded by animals her entire life. She always knew she wanted to do something in the medical field and her love of animals and helping people led her to become a veterinarian. She truly enjoys her work at AHCC and likes connecting with her patients and clients to help understand their unique needs. Dr. Kerry's special interests include soft tissue surgery, nutritional supplementation and preventative medicine. She can not wait to meet your pet and care for their unique needs.
Dr. Brian Buchberger
Veterinarian
Dr. Brian has been part of AHCC since 2006. His special interests include orthopedic surgery and ultrasound.
In his free time Dr. Brian enjoys being outside: hunting, fishing, trapping and just being in the woods. He also enjoys traveling, mainly to do one of the above hobbies around the globe.
Dr. Brian currently has one dog, a yellow lab named Autumn at home. He and his wife Lisa have 2 grandsons and love traveling to spend time with them, whenever they can.
Dr. Jen Staus
Veterinarian
Dr. Jen starting filling in at AHCC in 2013 when Dr. Kerry was on maternity leave and we haven't let her go since! She fills in here mainly during the summer months when we are more busy, once or twice a week. She also does relief work at a few other clinics in the Northwoods. We are lucky to have her.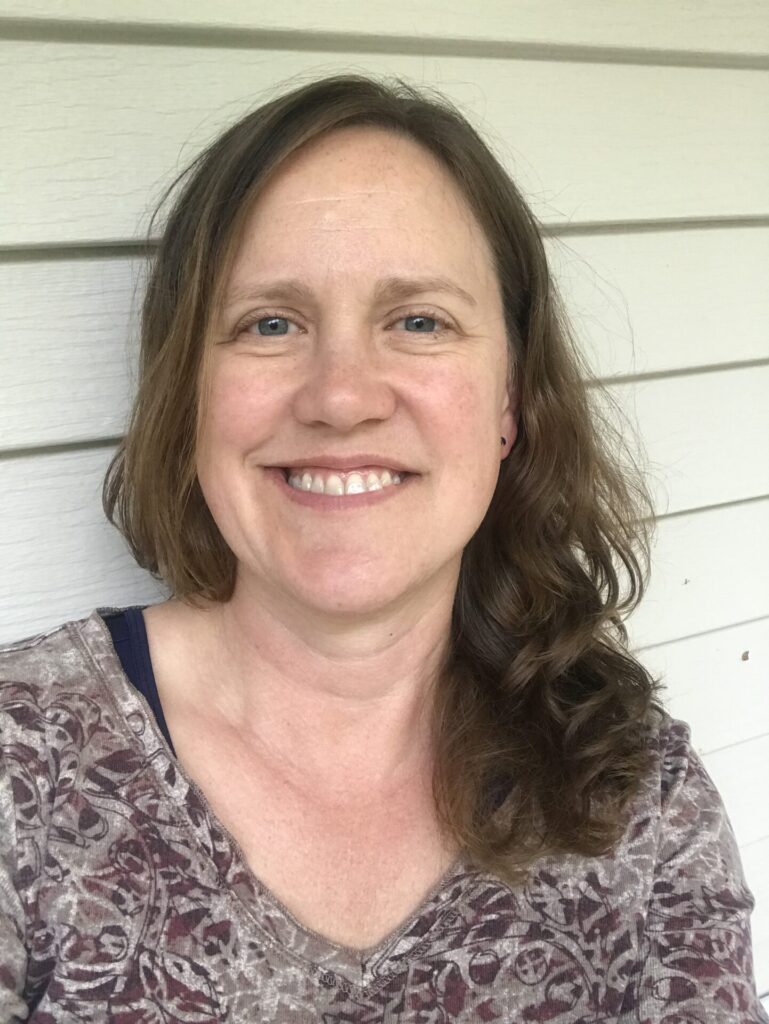 Liza
Veterinary Technician/ Office Manager
Liza is our longest employee and has been with AHCC since June 1996!! She started while attending UW River Falls where she obtained a Bachelor of Science degree in biology. She wears many hats here at AHCC, from veterinary technician to office manager and everything in between.  When not at work, Liza enjoys spending time with family, friends and her dog Lucy. Liza prefers reading and watching movies, while Lucy enjoys playing fetch, swimming, canoeing, and going for walks. They have compromised and enjoy doing things that Lucy prefers!
April
Veterinary Assistant
April is our second longest employee here at Animal Health Care. She has been helping our clients since 1998! She married her high school sweetheart and loves spending all her free time outdoors with her Labrador retrievers and kitty cat (yes the cat loves to be outdoors as well). She is happiest traveling out West or to her cabin in far Northern Wisconsin. She also enjoys taking beautiful pictures, some of which are featured on our website. If you make your way to our clinic, you are sure to see April's smiling face. 
Jami
Veterinary Technician
Jami is our 3rd longest employee and has been at Animal Health Care Center since 2000. She started out cleaning kennels and now is one of our most experienced technicians. When she isn't completing her many duties at work, she is busy caring for her fleet of rescued fur babies. It's true, every clinic has at least one employee with a bleeding heart for the animals that really need it the most. Currently she has 6 dogs and 2 cats that almost all have special needs. 
Denise
Veterinary Technician
Denise got her veterinary technician degree from Parkland College, IL in 1990. After that she married her husband, Casey who's job moved them around the US. She did tech work in South Dakota, Arizona (where she had her twin girls) and now back to the midwest closer to family. 
Health care has always been in her blood though as she also has also held a pharmacy technician and EMT license though the years. In her downtime she enjoys the outdoors: hunting, fishing, hiking, biking, boating and getting in whatever time she can with her family and friends. She used to have horses but now she loves up on her dog Groot, and cat Possum. 
She has been a part of the amazing AHCC crew since 2005! We are really proud of all our long-term employees. 
Phonda
Veterinary Assistant/Receptionist
Phonda was born and raided in Kenosha, WI. She spent her summers in Rhinelander, where she later relocated. Her and her husband have two lovely daughters and three fur babies. Phonda has always been surrounded by animals, her love for them motivated her to take a job at Animal Health Care Center. She has been a part of the AHCC family since 2008. For the first 10 years she managed the Pet Food Store and then transitioned to the clinic as a veterinary assistant/receptionist. When she's not at work you can find her gardening, camping, spending time on the water and enjoying time with her family and pets. 
Bev
Clinic / Cleaning Staff
Bev has had many jobs here at AHCC. She started working for us in 2011 as part of our cleaning staff but since has worked in the Pet Food Store and now she has become our "behind the scenes" MVP. When she isn't helping the clinic with everyday activities, she is spending time with her husband and two beautiful collies. 
Rachelle
Receptionist
Rachelle has been with AHCC since 2014. She spent the first five years helping clean the clinic but has now moved up front to become a receptionist. During her years cleaning, her husband often came with to help. At first she moved up front to help cover for vacations but soon became full-time. She is a very positive person and tries to keep everyone happy. She comes from the hospitality industry but has leaned a good amount of medical information. She has been married for 22 years, with two children (a boy and a girl), 4 dogs (1 black lab and 3 Boston terriers), and one beautiful cat.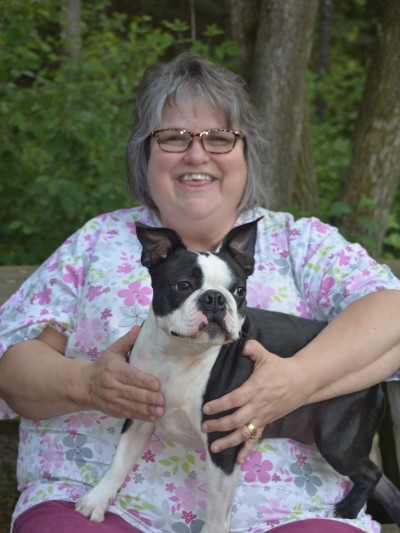 Allison
Veterinary Assistant/Technician
Allison has been at Animal Health Care Center since July of 2020. Before then she lived in a few different states. She is originally from Minnesota, moved to South Dakota for school at SDSU, then North Dakota for work as a zookeeper, then back to South Dakota to work at an animal shelter and now over to Wisconsin. Allison loves the medical aspect of animal care and is happy to be at AHCC. Her husband and she have always loved lakes and trees and all the things the Northwoods has to offer so they live with their cat, Tommy Callahan, in a house in the trees in Rhinelander and love it. She has always loved anything that has to do with animals, nature, and the Minnesota Vikings. It seems like she is in the perfect place for at least 2 of those 3 things. Skol!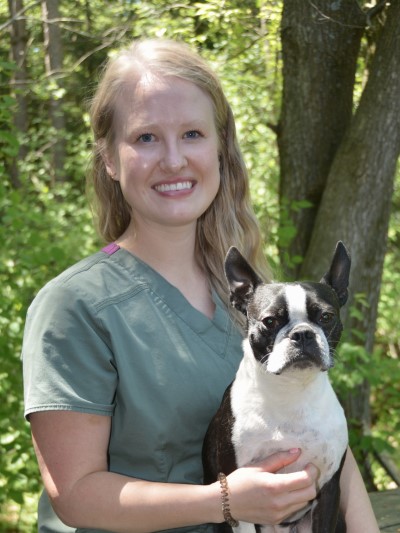 Megan
Veterinary Assistant/Receptionist
Megan is the newest addition to the AHCC family. She started in 2021.  Her and her girlfriend live in Rhinelander with their 6 dogs Naomi, Nookers, Nakoma, Abbey, Arrow, and Quinn. She previously worked as a pharmacy technician at Drs. Foster and Smith pet pharmacy. She enjoys working with animals and being in a fast paced environment. On her time off, she can be found spending time with her dogs and family. 
Donna
Cleaning Staff
Donna has been helping out at AHCC since 2004. Donna helps us with our nightly cleaning as well as watching over any hospitalized pets during the night. She also used to work in the Pet Food Store when it was open. She enjoys competing in agility competitions with her energetic border collies and raising chickens. She currently has two border collies and two cats.